EX – IGS / Exhibition
XII. 
International Glass Symposium IGS 2015
World's unique exhibition of contemporary glass
March 31 – June 19, 2016
Opening reception: March 30, 2016 at 6:30 p.m.
This world's unique exhibition of the contemporary author's glass will take place in an  authentic atmosphere of a restored cultural monument – the glass factory František in Sázava. It will be one of the world's largest exhibitions in terms of size and number of artists. Around 200 artworks, created by the hands of the world's greatest glass artists during the International Glass Symposium last year in Novy Bor, will be displayed. During the exhibition,  pieces of all the 73 participants from 22 countries will be presented.
The exhibition will be accompanied by a wide variety of events.
The curator of the exhibition is Mr. Mgr. Milan Hlaveš, PhD.
Official patronage: Governor of Central Bohemia Region Ing. Miloš Petera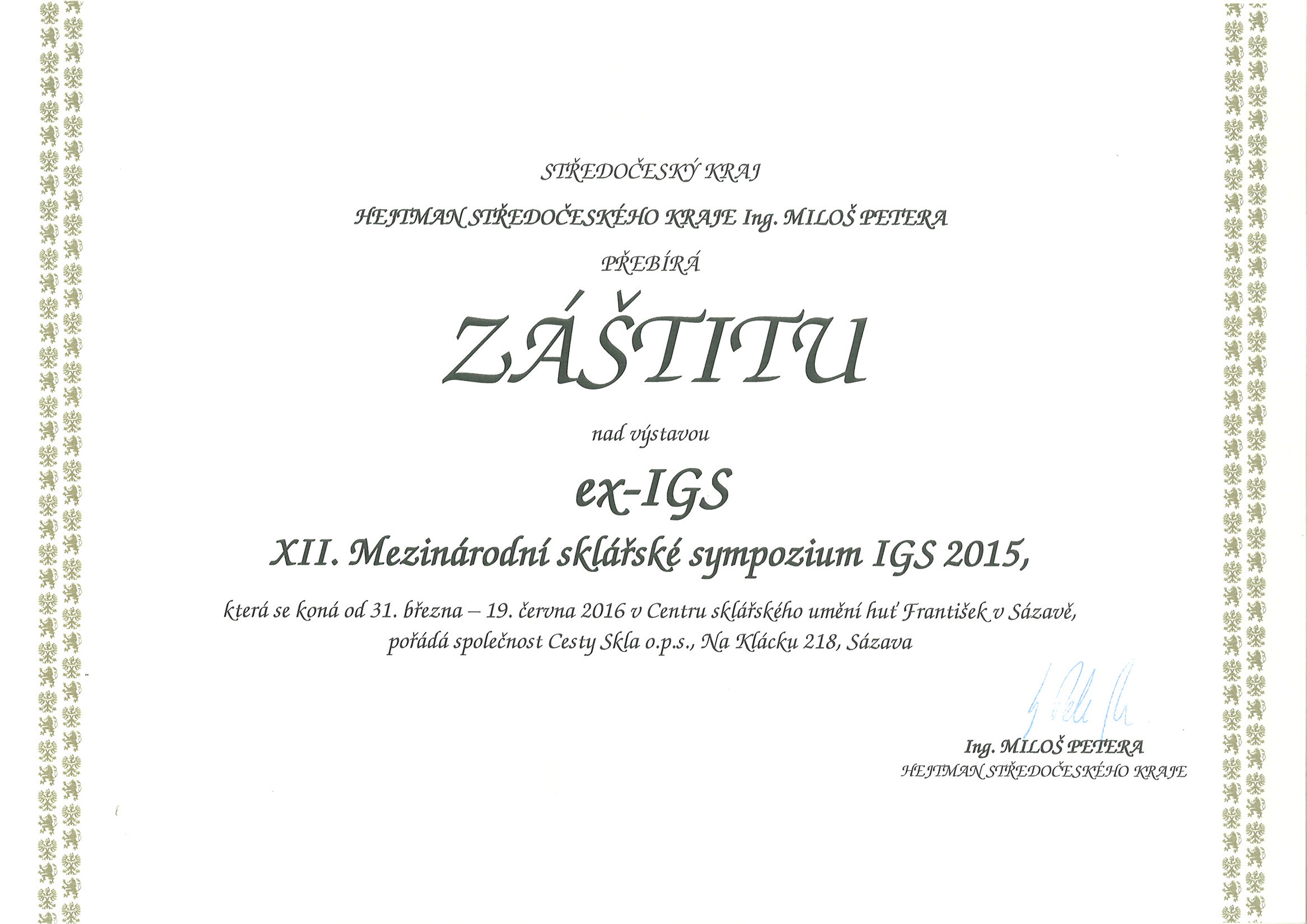 Main partners:
Partners:
Media partners:
Fotogalerie stránky
Dokumenty ke stažení